Help Us Rise: helping rebuild homes and businesses in Beirut
The Anthony R. Abraham Foundation
May 1, 2021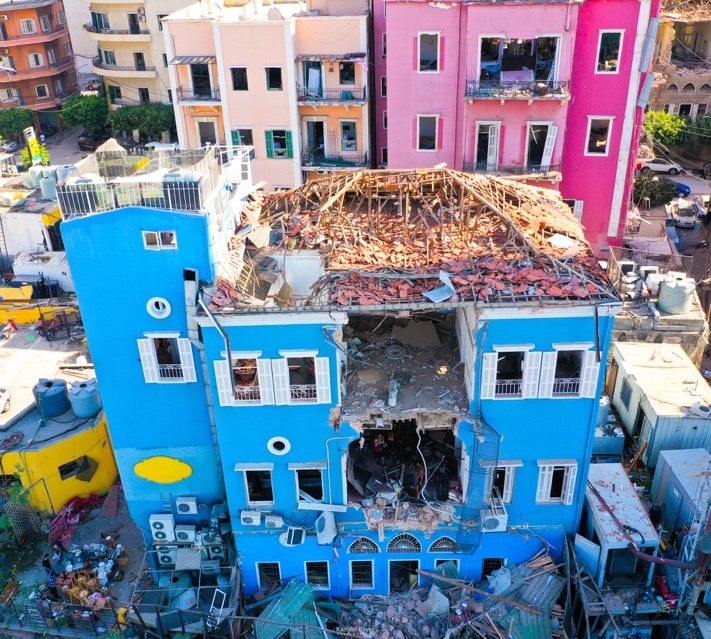 On August 4, 2020, a catastrophic blast in one of the oldest cities in the world, Beirut, shook the globe. A giant explosion at a warehouse, in which a cache of an explosive material called ammonium nitrate was stored, sent a shock wave through the capital city's east and downtown. It left behind tremendous damage to the surrounding neighborhoods and nearby buildings. Nearly 200 people were killed, more than 6,000 were injured, and 300,000 were left homeless.
The aftermath of this disaster was heartbreaking, overwhelming, and impossible for the people of Lebanon to overcome single handedly, especially that Lebanon was – and still is – going through a devastating and unprecedented economic, political, and healthcare crisis. All sectors of society within and beyond the explosion's 6-mile epicenter were confronted with lasting physical and psychological damage that required immediate attention. The Anthony R. Abraham Foundation, joined by friends and alliances, took a proactive initiative to join the Lebanese people in their effort to overcome this tragedy, creating the Help Us Rise Beirut Relief Effort.
Through Help Us Rise, the Anthony R. Abraham Foundation is committed to secure the necessary funds and resources, via fundraising initiatives and community partnerships, to help the people who lost their loved ones, homes, and businesses due to the blast, in any way possible. All funds raised through Help Us Rise are going directly to a list of Lebanese local NGOs working on the ground and supporting different causes.
These NGOs include Al Fadi Center – Chabrouh, Beirut Marathon Association, Lebanese Red Cross, Roads for Life, Teach a Child, Société St. Vincent De Paul– Conference St. Roch, Anta Akhi, Paradis D'enfants, St. Aphrem Church, Creche Saint Vincent, Orphanage of Saint Charbel, Al-Younbouh, American Task Force For Lebanon, Lebanese American University, Peace For Lebanon, Rene Moawad Foundation, SEAL, Teach For Lebanon, Missionary Sisters of the Very Holy Sacrament, Oum el Nour, SESOBEL, Antonine Social Orientation School in Mrouj, Lebanon, IRAP The Institute for the Education of the Deaf, Cenacle de La Lumiere (CDLL), and Franciscan Sisters of the Holy Cross.
The Anthony R. Abraham Foundation is also contributing half a million dollars in matching funds, supporting Help Us Rise, which means that for every ten dollars contributed to the initiative, the foundation will donate one dollar, up to half a million dollars.
"We cannot do this alone; join us with any contribution no matter the amount; every penny, every dollar, every donation will help bring hope and relief to the hundreds of thousands who have been innocent victims of this inhumane catastrophe," said Thomas G. Abraham, Chairman of the Anthony R. Abraham Foundation.
Visit the Help Us Rise website for more information or to donate.
Resend Posts